Testimonials
The Ultimate Home Delivery System
People have hectic schedules these days and want a Realtor that can handle every step of their real estate transaction. Better Homes and Gardens Real Estate Metro Brokers is the largest real estate company in GA. We have a variety of inhouse services to help with all of your real estate needs. By using our in-house mortgage, insurance and title/closing services, you'll experience a smoother closing process.
Happy Buyers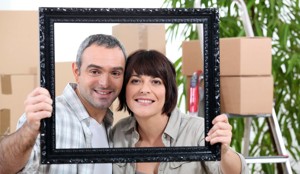 Emily & Dennis are Super Agents! Wow what a team, they are extremely thorough, attentive, knowledgeable and went above & beyond throughout our whole relocation process. We so appreciate all that you did for our family. Our Realtors & Friends! BBQ at our new house, please come!
GA's newest homeowners
Chateau Elan, Braselton,GA 
It was both my honor & pleasure to work w/such a professional Realtor. Emily exceeded all of my expectations and even w/a VERY tight closing deadline - got everything done and helped me tremendously thru the experience & process. I will definitely tell everyone I know and meet about you and give them your name. You are a diamond to your profession and I appreciate all your efforts on my behalf.
T. Huff, Athens GA 
"We have lived in 4 different states (IA, MI, CT, now GA) in the last 10 years. As a result, we have worked w/numerous Realtors on both the home buying & selling sides. With all of our experiences, we would consider ourselves experts in identifying high quality Realtors. By far, Emily Peker not only met, but exceeded our high expectations of a Realtor. She is very approachable, listened and understood our desires, and worked hard to put us into our ideal home. Her communication w/us was superb and her knowledge and professionalism were demonstrated in this difficult economy. By the end of the process, we felt like we had made a dear friend in Emily and know she will be there even after the sale. Thanks to Emilys hard work, we are living our dream in Georgia and believe this is the place we want to stay for the rest of our lives."
The Feilmeier family - Athens,GA
Thanks for getting us pre-approved and pointed in the right direction. We had no idea how complicated buying a short sale was,  thanks for keeping us informed each step of the way.
The Johnson Family - Buford,GA
Happy Sellers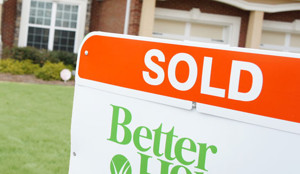 Internet advertising is extremely important today, so I was VERY impressed when Emily Featured my home on more than a dozen major real estate websites! We were priced right and were Under Contract in 38 days, she made it happen!
Harrison Family, Brookhaven-Atlanta, GA
As the Asset Management Co for several large bank owned portfolios we trust Emily Peker and her Team to List & Sell foreclosed properties. This is a privilege not granted to most Realtors as the BPO's, contract paperwork, communication and execution must be flawless and Emily guarantees this.
CSB Bank Asset Management, Atlanta,GA
Emily's Team makes the entire home selling process both easy and enjoyable from start to finish. We were kept informed, we never had to wonder and I now understand what 'Premium Service' truly means!
Sold in Peachtree City
Emily, You have no idea how much we appreciate all that you and Melanie did to make this such an easy transition! It was seamless and that was because of you!! We never had a moment's thought about it again after listing our property with you, and that's because I knew you were so good at what you do. Thank you so much! This is one bill I have no issues paying because it was worth every single dime!! :) Please pass along my regards to Melanie and let her know we appreciate all her work as well. You're the best Emily!!! Thanks again!!
V. Hughes, Hall County
Thank you so much for pushing the process through so quickly. We are very pleased with how everything worked out. I can't believe we were able to get the house sold so quickly!
Larremore Family, Athens, GA
Emily made the entire home Selling & Buying process stress-free, easy & enjoyable from start to finish. I now understand how important it is to have myself an Agent, no a REALTOR, when making the biggest purchase of our lives, thanks Em! We love Sterling On The Lake!
Norcross to Flowery Branch
Happy Builders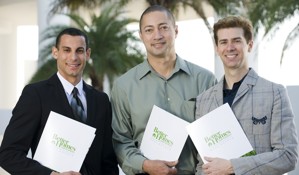 As a Builder, having Emily leading our Sales & Marketing Dept is priceless. Not only does her Team apply cutting edge technology in their marketing plan, her own construction knowledge as a Builder makes for smooth, stress-free transactions. Emily can take care of everything & does! I have worked w/her for over 20 years and we continue to build and sell new homes. Improved pricing paired with good old fashion integrity is a proven formula for happy homeowners!
Lord Construction, Inc.
Johns Creek - Alpharetta,GA 
We are extremely pleased with having Emily & Dennis on board with us. In today's economy we found that having an outside Professional Sales Team to handle our close-out subdivisions was a smart business move. Emily & her Team became part of our family and were always willing to share their latest sales & marketing techniques which are way ahead of the competition. Always available, they do what they say and they do it on time. Ridenour and Park Place are SOLD OUT! Thank you!
M. Zambri - Touchstone Homes
Suwanee,GA 
Thank you Emily for all your time & efforts in selling out Parkside Village, Cumming,GA and Legacy River, Dacula,GA. We are so pleased to have completed those projects! Your insight into the localized markets and overall knowledge of the industry made it easier for us to do what we love to do - build!
Kerley Family Homes
Chastain Park - Marietta,GA
Emily's high level of integrity, outstanding marketing campaigns and attention to detail provide the service a Homebuilder needs. She and her Team are trustworthy, professional and an asset to the industry. Her construction knowledge also lends something most agents don't have, the ability to handle more of the process from ground up.
Century Communities
Metro Brokers Financial, Inc., 5775-D Glenridge Drive, Suite 200, Atlanta, Ga. 30328 A Georgia Residential Mortgage Licensee # 5892. NMLSR Unique Identifier # 163853. 404-847-2525