Seller Services
The Ultimate Home Delivery System
Your home is your biggest asset, so when it comes time to sell, it's a big decision. There's a lot that goes in to selling, including preparing to go on market, pricing properly, handling offers and moving smoothly to closing. It can be a difficult process, but it can also be exciting!
I'm here to help! As a Realtor I have the experience and local knowledge to guide you through the entire transaction. If you're thinking about selling, take a few minutes to look through the info below designed to answer some of your initial questions about selling. Please feel free to give me a call so I can answer further questions and talk with you about the process. I'd love to help you go from FOR SALE to SOLD!
YOUR LIST PRICE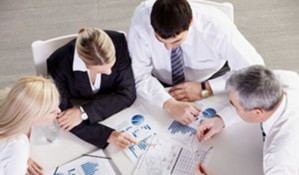 I can prepare a CMA/Comparative Market Analysis report to help establish the relative value of your property. The data reflects the asking and selling prices of similar properties in your area along with the current inventory of homes for sale and compares the features of each property.
Ultimately, nothing else matters if a buyer is not willing to pay the price. The buyer holds the cards. The CMA data is meant to help guide in setting a price, but since most homes are not exactly like the one next door, there are no guarantees they will both sell for the same value.
You may also consider hiring a State approved Appraiser to do a Listing Appraisal prior to Listing. Appraisers also research current market value of similar homes in the area as well as fluctuations in the market. In addition, they compare census data for local sales.
Price it right from the start. Sellers, if you overprice your property, you are helping your competition sell! The CMA will reveal what's happening in your market area today. The National Asso of Realtors says that 80% of your lookers will come through during your first 30 days on the market. After that, the buyer traffic will slow significantly. You only get one chance to make a good first impression.
Don't be afraid of pricing your property for EXACTLY what your bottom line is. Sure, buyers may make lower offers (in fact they would be foolish not to), but your reply is, "I wish I could negotiate more but this is my price." I've had multiple situations in which the buyer then replies, "We knew it was a good price, but wanted to ask anyway. We'll pay your price."
Selling a home can be very emotional because it represents you and your life experiences. However, once you put your home on the market, it's no longer your home. It's a product that you're trying to promote and sell, it's merchandise.
Tearing apart your old kitchen may be the cause of countless daydreams; however, first consider a cost-effective facelift. Things like changing fixtures, fresh paint and updating cabinet handles are simple and relatively inexpensive ways to modernize your kitchen and give buyers a better sense of the room's true potential. After pricing, is packing!
GETTING STARTED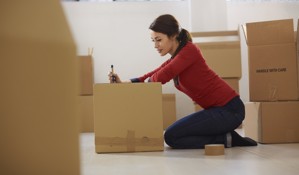 Clear the junk. It's distracting and really basic - NO CLUTTER! This means not leaving shoes by the front door, putting away laundry, nothing on the counters, etc. We are selling space not your stuff.
Clean thoroughly. Don't overlook anything when we have a Showing! Clean all the windows, corners, empty the garbage, put away dishes and hang fresh towels.
Let the light in. Open blinds/curtains and turn on lights before a Showing. Lots of light because it makes a room feel more airy and spacious.
Depersonalize your home. You need buyers to imagine themselves living in the house. Psychologically its harder to do this with your family photos reminding them of your life in the property.
Remove excess furniture. Too much furniture makes a room look smaller. With less furnishings to look at in each room a buyer can easily visualize the placement of their own belongings. The more floor spacen the bigger the room looks.
Staging - Rearrange rooms. This will again give the illusion of more space. Staging is a method of putting your home in the best possible light and decorating it to make it more attractive to a prospective buyer.
Clean the yard. Outdoor spaces are a big selling factor. Outdoor furniture must be clean, remove weeds and mow the grass. Be sure to trim bushes and trim lower branches on trees.
Curb appeal. It's the first impression and if it's not very appealing, they may not even get out of the car. Be sure the lawn is in top shape, clean the gutters, remove driveway stains, plant colorful flowers and mulch the flower beds. This is also a must for your online marketing photos for promoting the house at its very best.
Fix all outstanding repairs. Even if it's little things like fixing a leaky faucet, patching holes in the wall, replacing cracked tiles or oiling a squeaky door, this is the most effective way to add value to your home. Buyers like to know a property has been cared for.
STAGING & DIY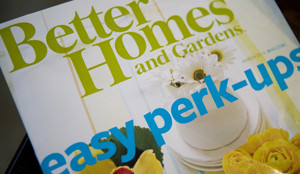 Start with the basics: kitchens and bathrooms. According to report renovating your kitchen can generate approximately 71 – 88 percent return on investment, as most buyers like these areas to be in move-in condition. Avoid custom cabinetry in favor of something contemporary and neutral. The idea is to generate maximum appeal for the broadest possible audience.
Just watch almost any show on HGTV and you'll see potential buyers walking through listings and cringing at the décor, paint color, clutter, etc. And most of the time, they can't look past it.
You have to be open to making changes so that a potential buyer can see themselves and their families living in the home and creating their own experiences. It's time to start thinking of the process as a business transaction.
EASY DIY HOME IMPROVEMENT PROJECTS
Use neutral colors/patterns. If you have 100 visitors look at a room with bright wall colors or wallpaper, you may get 5 percent who have the same taste as you. The other 95% think of it as more work (and money) they need to change the colors or remove the wallpaper.
There are plenty of inexpensive improvement projects you can work on, even if you consider yourself a novice. If you feel out of your element, don't hesitate to contact a professional to assist you.
Some great, do-it-yourself home improvement projects include:
Interior painting
Gardening
Landscaping
Garage enhancements
Drawer and cabinet pulls
Cleaning
A fresh coat of paint can do wonders for the interior of the property, and landscaping is very important since it's the first thing a buyer will see upon visiting. In addition, a cluttered garage can disappoint, by putting a little "sweat equity" into organizing your garage could make it much more appealing.
Metro Brokers Financial, Inc., 5775-D Glenridge Drive, Suite 200, Atlanta, Ga. 30328 A Georgia Residential Mortgage Licensee # 5892. NMLSR Unique Identifier # 163853. 404-847-2525